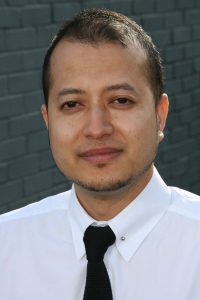 Manish Gubhaju joined the team in May 2012 as a Web Developer and very quickly became a very significant force in spearheading our fully integrated website software to become the best and most lucrative on the market at this time.
Originally educated in Nepal gaining a first in Computer Sciences followed with a Distinction at Northampton University for MSc IT Services Management.
He is capable and confident in all aspects of the fully integrated accounting stock control software & website systems for fast trading companies.
With over 5 years of intimate web development knowledge covering frameworks, PHP to C/C++ and scripting languages such as JavaScript, JQuery and Ajax languages and the Sharp-aX software – we are able to produce websites quickly and economically for:
Fully integrated websites, B2B, Magento & portals and associated support & tight security
Manish has worked closely with a number of our customers to ensure that we and they stay ahead of their competitors in the fast growing web market place providing:
Fully responsive design, automatic import of data from the Sharp-aX system, customer configurable design, Quantity breaks, special offers, click & collect, credit & debit card payments, product category lists, size by colour, sales statistics, buy one get one free and many more edgy features.
Now heading his team of 5 full time web developers he continues to win the respect & warmth of our customers who in their first years of trading have recognised over £25k per month of new business without in any way affecting their existing turnover.
Well done Manish – we are delighted to confirm your well-earned appointment to Head of Web Development and we wish you every success.
---
Posted: 4th September 2017
Posted in: Sharp-aX