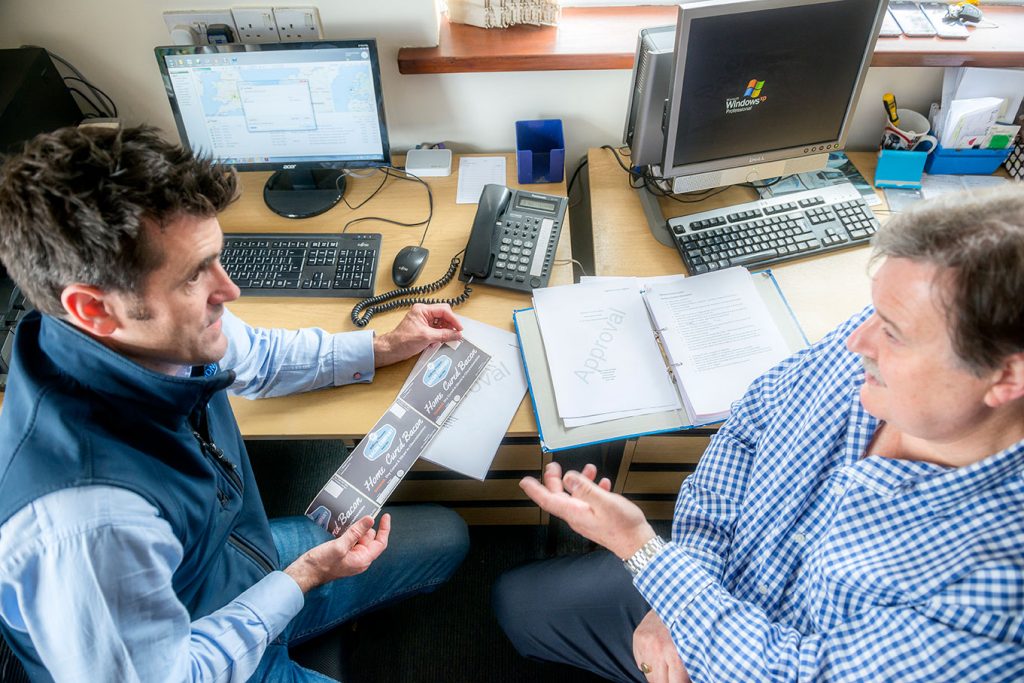 On the 30th of June 1986 four businessmen who had worked together before started a new food company in the village of Willersey near Broadway, in the West Midlands.  After 14 years, it was taken over and run thereafter by Paul Dunkley and his sons James and Thomas as Willersey Provisions.
They have progressed well and developed in size and product range.  Willersey Provisions cure and slice bacon and also carry a wide range of cheeses, cooked meats, pies, sausages, butters, pates, drinks & quiches, all of the highest standards.  They currently sell over 800 products.
As is so often the case, their original computer system was acceptable at first, but they outgrew it as volumes and capabilities demanded more from the system.  In June 2015 they ordered a five user Sharp-aX system from Sharp-aX Computer Systems in Berkhamsted, Hertfordshire.
James Dunkley commented: "The system, based on Microsoft SQL, is very modern and easy to use. Sharp-aX changed it for us to enhance the stock management and pro-active telephone sales. For instance, Sharp-aX created a dashboard with a stock code for Christmas pork pies only. We can use this to generate pork pie purchase orders in advance for our main order each day. This is a valuable facility which we will use this Christmas again. Incidentally, this last Christmas, we were able to finish on time for the first time thanks to Sharp-aX and we had a spare cold room thanks to more efficient stock control."
Their next step is to incorporate the Sharp-aX integrated website module which enables existing and new customers to place orders directly into the system, any time night or day.
As Sharp-aX issues four new software releases a year, both of the complete system and web package, Willersey Provisions will have continuing developments to incorporate and enhance their use of the software for years to come.
---
Posted: 6th March 2017
Posted in: Customers, Food and drink