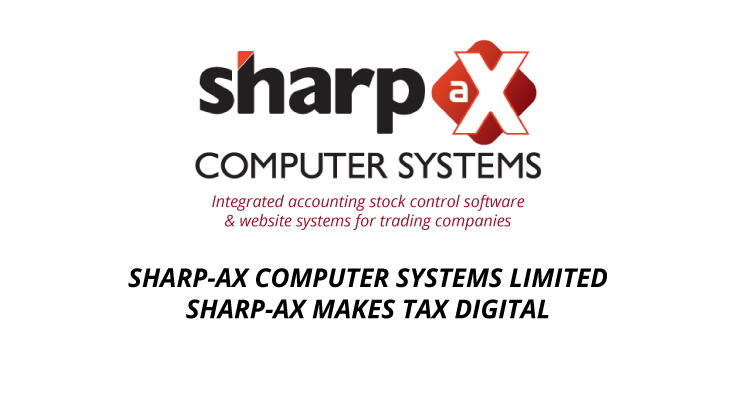 Our original Sharp-aX launch stated "You will never need to buy another computer system"
Ten years on and ……
We are HMRC Recognised and our customers are already submitting their VAT returns digitally.
Now well into the 2020 HMRC development for when all tax returns will be submitted digitally.
You may decide to wait until the last minute – 6 April 2019 – but our customers are smart and did not wish to get caught up in the predicted HMRC last minute March chaos.
Moreover, they will have submitted at least one VAT return, if not two, before the 6 April 2019 deadline.
Brexit
Sharp-aX customer won't have to worry – our HMRC module includes all 2020 compliance and any Brexit fall out.
Get ahead of your competitors – Get Sharp-aX – the most flexible & comprehensive distribution software with it's own integrated website, written and supported by a unique in house web team.
Everything under one roof and one phone call.
---
Posted: 18th December 2018
Posted in: Sharp-aX