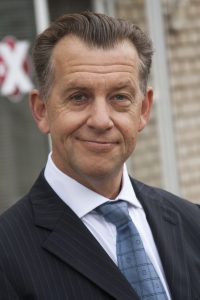 We are delighted to announce the arrival of Adam Smith who joins as a Director of Sharp-aX Computers Systems Ltd.
Adam brings a wealth of experience from supporting and developing software solutions for Tetra Business Systems (now Sage Line 100/200/500), developing relationships at Google and successfully evangelising NetSuite to both the corporate and wholesale/distribution markets.
He has been very successful selling revenue management with integrated card payment solutions to local authority (government) clients and spearheaded the drive into the corporate hotelier marketplace for Duetto who provide Revenue Strategy Solutions incorporating Big Data (Hardoop clustering and real-time data) analysis to provide on-line, real-time revenue recommendations to customers.
He is open, enthusiastic and very confident but does not suffer fools gladly. He is passionate about all things Sharp-aX, the people, the product and the future and plans to build the company into the 'de-facto' standard option for those seeking competitive advantage and business benefit in the wholesale ERP market.
Adam lives in a beautiful location in Princess Risborough with a wife, three cats and two geckos (and sometimes two university age young adults).
In any spare time Adam enjoys singing for the church and local choir, reading and writing.
He is an enthusiastic builder, a trained 'chippy' and plasterer who – much to the upset of his wife – knocked down his perfectly serviceable house to re-build his dream home.
Welcome Adam.
---
Posted: 12th October 2017
Posted in: Sharp-aX