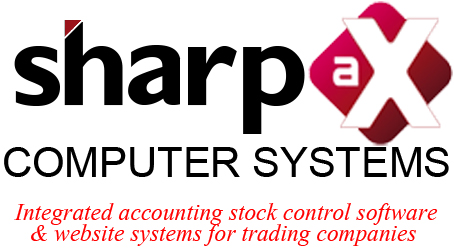 Specialist software provider for trading companies Sharp-aX Computer Systems Limited would like to talk to more accountants about their software.
"Accountants are always looking for new ways to help their clients," commented Sharp-aX Managing Director Jean Freeman.
"Our software has been written by our own dedicated team of developers in Hertfordshire.
It is the perfect fit for trading companies such as plumbers merchants, electrical wholesalers, builders merchants & Food Wholesalers – anyone who buys and sells on.
"Accountants can benefit from recommending our software, which contains an integrated accounting stock control software  & a website system
as well as a comprehensive range of functionality for trading companies.
Our customers love Sharp-aX software and we would be delighted to reveal why this is the case to more members of the accountancy community."
For an overview of the software visit: https://www.sharp-ax.com/software
For more information about Sharp-aX's customers visit: https://www.sharp-ax.com/customers
---
Posted: 26th July 2017
Posted in: Sharp-aX