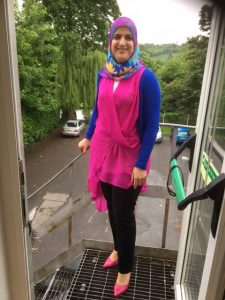 Sharp-aX Limited has appointed a new Marketing Coordinator. Noora Jasim holds a BSc and an MSc in Computer Engineering and she combines communication skills with a deep understanding of technology.
Noora has five Microsoft Certifications, including Technology Specialist and IT Professional which means that she is well qualified to communicate with customers and the media with regards to Sharp-aX software. She is fluent in Arabic and English.
At Sharp-Ax, Noora is busy building brand awareness via blogging, Twitter, LinkedIn and Search Engine Optimisation. The company is about to launch a PR campaign and Noora is looking forward to talking to journalists in the computer and trade media.
Managing Director Jean Freeman commented: "Noora's technical background and qualifications means that she understands the world of computing and software. As Sharp-aX continues to build our brand, communicating with customers is of central importance to us and we welcome Noora to our team."
---
Posted: 8th June 2017
Posted in: Sharp-aX